Names of Families in Lexington County Probate Records

The historic town of Lexington, South Carolina, is a direct continuation of the old provincial township of Saxe Gotha which township was one of eleven established in 1735 by the colonial government of King George II. Settlement of the backcountry was encouraged to serve as a protective buffer between powerful Indian tribes to the West and the older settled plantations of the low country. The territory of colonial Saxe Gotha covered most of present-day Lexington County and was traversed by two important early Indian trails, the Cherokee Path which followed roughly modern U.S. Highway #378, and the Occaneechi Path, today U.S. Highway #1. These ancient trading paths and the highways which later developed served to develop the economy in the area. The first settlers came from various cantons, principalities, and city-states of Germany and Switzerland. Others came down from Pennsylvania and Virginia. Lexington is known for the Battle of Tarrar Springs which was fought during the Revolutionary War on November 16, 1781. After the war, Lexington County was established (1785), with the township of Saxe Gotha renamed Lexington. The first courthouse was built at Granby, located just south of present-day Cayce. From 1800 to 1868, the county was organized as a district with the same name.
Lexington County Probate Records available to members of South Carolina Pioneers
Indexes to Probate Records
Index to Lexington County Estates 1865-1900
George Galphin, Indian Trader
Tips by Jeannette Holland Austin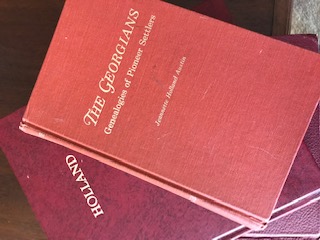 Thomas Galphin, well known Indian Trader in South Carolin and Georgia, owned Silver Bluff, a great grading station where he lived and died. It was at this place that George Galphin was visited by one of the principal Indian Chiefs from beyond the Savannah River. While visiting, the Chief suddenly stood still and looking at Mr. Galphin, said "Mr. Galphin, my dream last night." " And what did my red brother dream?"" Me dream you give me a rifle." "If you dream it, you must have it" and the rifle was turned over at once. The next morning as they walked around again, Mr. Galphin said to the Chief: "I dreamed last night." "What you dream?""I dreamed you gave me the red coat you wear and much calico." "If you dream it, you must have it" and coat and calico was turned over. After many exchanges, the Chief became disgusted with the game of dreaming, getting the worst of it, and said "Wugh! If you dream um, you must have um, but I dream with you no more."
---
Clements Family History
When Genealogy Points to a Study of Religion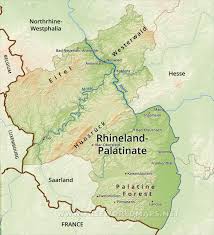 Few passenger lists of the early German settlers from the lower Palatine regions of Germany into Philadelphia survived. They were probably the largest concentration of immigrants who came to America. However, we have to remember that the Palatines spoke German and for this reason established their own communities. From about 1735 to 1752 most of these people were Germans from the Palatines and Switzerland and they were usually accompanied by their ministers. Take special note of the names of the ministers and search for possible church records or logbooks. Their religion was being reformed into Presbyterian and Lutheran. In addition to the large Palatine movement coming to America during the 18th century, the Scotch-Irish were also landing in Philadelphia, taking the Wagon Road into Virginia, North Carolina, and South Carolina. The reason that we cannot find records is that they spoke German and Gaelic. In many instances, they were so poor that they could not read or write. Thus, as pioneers planned together in the back woods, they lived amongst their own kind. Church records kept by the ministers were probably the only public data concerning their marriages, births, and deaths. If you can find it. The South Carolina Gazette sometimes published information concerning the arrivals from foreign shores which provided the arrival date in South Carolina, and the place. These are the sort of things to become familiar with.
The Approach to Finding South Carolina Families
The best way to find South Carolina families during the 18th century is to search for surviving church records and written histories for arrival dates and places, including the names of certain religious groups and their ministers. It is a study of the new emerging religious groups which were undergoing a rather dramatic and far-reaching change and Reformation. For example, a Calvinist of the Lutheran church might ultimately reform to Presbyterian. The era of Reformation had its issues, so it is best to better inform oneself in order to grasp what was happening and where to search next.
Great Old Classic Cars!
1923 Model T Ford
1927 Model T Ford
1940 Ford

Yesterday Newsletter

Join