Horry County Wills and Estates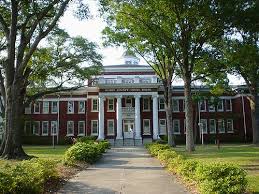 Horry County was incorporated in 1801 and was taken from the Pee Dee region of the State. It was named after Peter Horry, born in South Carolina ca 1743, a Revolutionary War Hero elected captain, later elected to the Provincial Congress of South Carolina to serve the 1st and 2nd Regiments. In 1790, he was assigned to the South Carolina Militia under Brigadier General Francis " Swamp Fox" Marion. The county itself was completely surrounded by water, which forced the inhabitants to survive virtually without any assistance from the " outside world" This caused the county residents to become an extremely independent populace, and they named their county " The Independent Republic of Horry"
Horry County Wills (transcripts), 1799-1818
Testators: Robert Anderson, Joseph Atwater, William Bryan, Michael Clardy, Robert Daniels, Samuel Dawsey, James Elks, John Foley, Samuel Foxworth, B. W. Gause, John Grainger Sr., Samuel Grainger, Thomas Grainger, John Hardy, Robert Jordan, William Jordan Sr., Thomas King, Daniel Kirkland, Daniel Lewis, Rachel Lewis, William Lewis, William Henry Lewis, Thomas Livingston, Robert Lowremore, David McKelduff, Daniel McQueen, Peter Nicholson, William Norton, William Parker, Arthur Pinner, William Pips, Joel Pitman, Thomas Ready, John Rogers, Richard Singleton, William Snow, Josias Tillman, Charles Vereen, William Vereen, William Waller.
Images of Estates 1842 to 1873
Anderson, R. M.; Beal, Thomas Crowson; Bellem, William; Bepent, Josias; Booth, James; Conner, Edward; Crowson Estate; Crowson, William Jordan and Joel Thomas Crowson; Dorman, Benjamin Estate; Floyd, Frederick; Floyd, Lewis; Gerald, Richard; Graham, John; Graham, Joseph; Graham, Lucretia and James Smith transactions; Hurl, Francis; James, Willis; Jones, Enos; Jordan, Solomon; Ludlow, Isaac; Newton-Ferran transactions; Newton-Jenkins transactions; Royals, William; Smith, Jordan; Squires, William; Thompson, Amon
Bonds
Horry County Administrator's Bonds 1803-1818
Indexes
Index to Horry County Wills
Index to Horry County Will Book A (1799-1818)
Index to Horry County Will Book B (1819-1821)
Index to Horry County Will Book C (1841-1857)
Indexes to Deed and Estates Records
Deed Book 1842 to 1873
Estates 1842 to 1872
Probate Records
Horry County Administrator's Bond 1803-1818
Index to Horry County Wills
Index to Horry County Will Book A (1799-1818)
Index to Horry County Will Book B (1819-1821)
Index to Horry County Will Book C (1841-1857)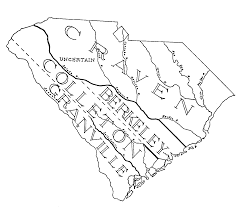 Yesterday Newsletter . . . genealogy tips, historical articles to help the researcher

Join

---

Find the Occupation of your Ancestor

---

Old Equipment

---

South Carolina Marriage Settlements