Dorchester County, South Carolina Genealogy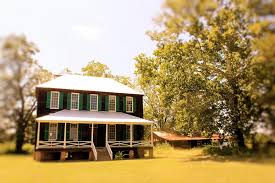 Dorchester County was named for Dorchester, Massachusetts. In 1696 Congregationalists from that town removed south to establish a new settlement which they also called Dorchester. During the settlement of Georgia, when large land grants were being offered as enticements during the 1750s, this congregation was removed to an area called Midway, halfway between Savannah and Darien, Georgia. They were led by Rev. Mr. Osgood. By the year 1788, the parish continued to be referred to as St. George Dorchester although the town was virtually abandoned. When the area officially became a county, it was formed from parts of Colleton and Berkeley counties and called Dorchester. The county seat is the town of St. George, which also took its name from the old parish. The town of Summerville was settled in the late eighteenth century as a summer resort for planters who wished to escape malaria prevalent on their rice plantations; the town later became a winter resort also. Middleton Place Gardens, the remains of an old rice plantation, are the oldest landscaped gardens in the country, having been laid out in 1741. Middleton was a member of the Continental Congress, his son Arthur Middleton (1742-1787), a signer of the Declaration of Independence, and his grandson Henry Middleton (1770-1846), a governor, United States Congressman, and ambassador to Russia.

Earliest settlers: Bacon, Osgood, Quarterman, Maxwell, Lee, and others.
County Records Offer the Genealogist the Most Hope!
Tips by Jeannette Holland Austin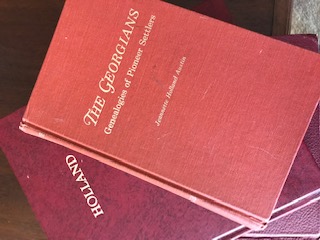 After the census records are researched, the next stop is the county records. where your ancestors resided. It is all there, from the time that they purchased a home or land and recorded the deed until the probate of the last will and testament and the tax digest revealed them delinquent on taxes! One of the most interesting stories lies in the reading of the will and estate papers because it reveals the life and times of the decedent. If the courthouse burned, the next search is the courthouses of surrounding counties. That is because families had transactions in other counties as well as relatives. All of the tidbits about each relative help to form the puzzle. Note: Some of the earliest settlers in Dorchester County came from Dorchester, Massachusetts.
---
Emigrants from Dorchester England that went to SC and GA
---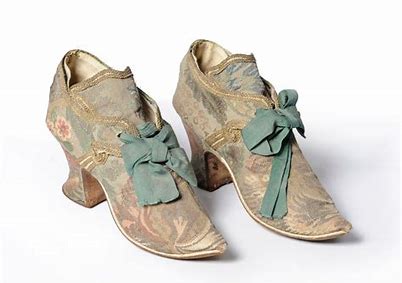 Yesterday Newsletter

Featuring stories of the past that you will treasure!
Colonial Dorchester County
The colonial town of Dorchester flourished near Summerville, South Carolina on the Ashley River from ca 1697 until it was abandoned sometime during the 1750s when the land was offered them in Georgia. The settlers literally packed up and left South Carolina to settle in an area at Midway, Georgia. The old Colonial Cemetery at Midway and Church is now a tourist site. Meanwhile, the old Dorchester site in South Carolina has all but disappeared, except for several old structures. Visitors can stand below the towering remains of the brick bell tower of St. George Anglican Church, catch a glimpse of a log wharf during low tide, or view the fort made of an oyster-shell concrete called tabby. Meanwhile, archaeologists have unearthed huge archaeological treasures waiting to be uncovered on the 325 acres. What has been found to date are some of the original structures and town remains, including a brick bell tower from St. George Anglican Church and a fort made of tabby (a type of concrete made with oyster shells, lime, and sand). Source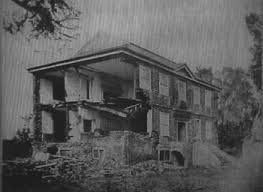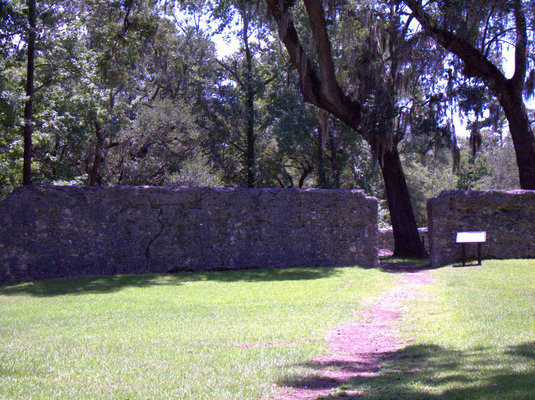 ---
Bacon Families traced back to 1500s