Chester County Wills and Estates
Find Records of your Ancestors
Chester County and its county seat, the town of Chester, were named for Chester County, Pennsylvania. The county was formed in 1785 as part of the larger Camden District but was later transferred to Pinckney District (1791-1800); it became a separate district in 1800. Scotch-Irish settlers from Pennsylvania and Virginia moved into this upstate region beginning in about 1755. During the Revolutionary War, American forces under General Thomas Sumter were defeated here at the battle of Fishing Creek in August 1780; the Americans were victorious at Fishdam Ford in November of the same year. The Landsford Canal was built in 1823 to allow boats and barges to bypass rapids on the Catawba River; this canal is now open as a state park. In later years the availability of hydroelectric power encouraged the establishment of textile mills in the area. South Carolina governor, United States senator, and judge Donald S. Russell (1906-1998) lived in Chester as a boy.

Early settlers: Price, Akin, Hamilton, Love, Boyd, Featherstone, Griffin, Love, Cherry, Harbison, Dugan, Bell, OBrient, Grisholm, Head, Roden, Hatfield, McLonen, Jordan, Owens, McDaniel, McCannon, McDonald, Harper and Carib, William Bell.
Chester County Will Book A (1779-1797)
Chester County Will Book B (1792-1802
How the Scotch-Irish Settled in Chester, South Carolina
Tips by Jeannette Holland Austin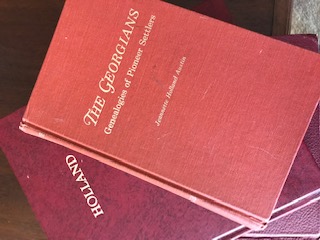 During the Royal Period, there was a great migration of Scottish and Irish persons into South Carolina. They landed in Charleston as well as in Philadelphia. But the Indian raids along the Pennsylvania frontier presented problems, and many Scottish and Irish families took to the Great Wagon Road from Pennsylvania through the Shenandoah valley, down to North Carolina and South Carolina. The Scotch-Irish virtually settled the backcountry before the Revolutionary War. The greater portion was Protestant. The Irish in Northern Ireland came down a little later.
Fishing Creek Presbyterian Church
The Scots-Irish settlers who immigrated from Chester, Pennsylvania about 1755 named the county of Chester. Also, interestingly, Chester, Pennsylvania was named after Chester, England, so this might be a clue as to the origin of some of the ancestors who settled in Chester County. Many belonged to the Fishing Creek Presbyterian Church which still stands today, however, the original building is veneered over with brick.
---
Irish Emigrants Landed in Pennsylvania
Where to find Irish records
Irish Names
Irish in Rhode Island and New York
Irishin the Revolutionary War
The Irish Tract of Land in the Carolinas
Irish Butter
Transcripts of Chester County Will Book A (1779-1795)
Testators: Archer, Alexander;Archer, William;Attabery, William;Bell, John; Bond, Isom;Bradford, Robert;Braidy, Alexander;Brown, James;Brown, Katharine;Carter, Benjamin;Colvin, John;Cooper, Hugh;Crosby, Richard; Crosby, Thomas;Culp, Peter;Dods, John;Donly, Hugh;Flemming, John; Franklin, Thomas;Gaston, John;Gill, John;Gore, Elizabeth;Haroer, Daniel;Henderson, Edward;Hitchcock, John;Hitchcock, John(2);Hughes, Thomas;Kidd, John;Knox, John;Loveing, Christopher;Marrick, John; Martin, William;McDonald, Timothy;McKinney, Patrick;Moffet, William; Moor, James;Moor, James;Morris, Thomas;Neely, James;Nisbet, James; Quinton, Samuel;Rainey, Robert; Rives, Nathaniel;Roberson, James; Rogers, John;Sadler, Isaac;Sealey, John;Sleeker, George;Steavenson, David;Steel, James;Stephenson, James;Stewart, Robert; Strong, James; Taylor, William;Walker, John;Walker, Robert;Wall, Drury;Weer, William; Weir, William (2)
Indexes to Probate Records
Book C (1803-1805)
Book (1789-1819)
Book A (1789-1817)
Book E (1810-1814)
Will Book F (1817)
Will Book F-2 (1815-1817)
Will Book G (1817-1822)
Will Book H (1820-1825)
Will Book I (1824-1826)
Will Book J (1826-1828)
Will Book K (1829-1831)
Will Book L (1832-1833)
Will Book P (1838-1839)
Will Book 3 (1833-1853)
Old Purity Presbyterian Church
Old Purity Presbyterian Church ca 1787. Apparently, there were a fair number of Scotch-Irish settlements near Chester, since those persons in the region today appear to be descendants. Ultimately, most of these families were involved in the Revolutionary War. (now Catholic) has burials dating back to the Revolutionary War.

Adair Families
---
William Ludwell Lee
---
Lee Families
---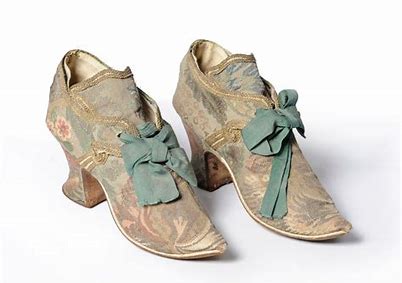 Yesterday Newsletter

Featuring stories of the past that you will treasure!