Names of Families in Chester County Wills and Estates
Find Records of your Ancestors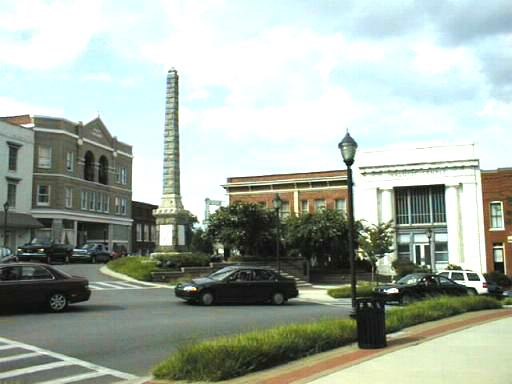 Chester County and its county seat, the town of Chester, were named for Chester County, Pennsylvania. The county was formed in 1785 as part of the larger Camden District but was later transferred to Pinckney District (1791-1800); it became a separate district in 1800. Scotch-Irish settlers from Pennsylvania and Virginia moved into this upstate region beginning about 1755. During the Revolutionary War, American forces under General Thomas Sumter were defeated here at the battle of Fishing Creek in August 1780; the Americans were victorious at Fishdam Ford in November of the same year. The Landsford Canal was built in 1823 to allow boats and barges to bypass rapids on the Catawba River; this canal is now open as a state park. In later years the availability of hydroelectric power encouraged the establishment of textile mills in the area. South Carolina governor, United States senator, and judge Donald S. Russell (1906-1998) lived in Chester as a boy.
Early settlers: Price, Akin, Hamilton, Love, Boyd, Featherstone, Griffin, Love, Cherry, Harbison, Dugan, Bell, OBrient, Grisholm, Head, Roden, Hatfield, McLonen, Jordan, Owens, McDaniel, McCannon, McDonald, Harper and Cabean, William Bell.
Chester County Will Book A (1779-1797)
Chester County Will Book B (1792-1802
Indexes to Probate Records
Book C (1803-1805)
Book (1789-1819)
Book A (1789-1817)
Book E (1810-1814)
Will Book F (1817)
Will Book F-2 (1815-1817)
Will Book G (1817-1822)
Will Book H (1820-1825)
Will Book I (1824-1826)
Will Book J (1826-1828)
Will Book K (1829-1831)
Will Book L (1832-1833)
Will Book P (1838-1839)
Will Book 3 (1833-1853)