The British Occupation of Charleston

This is all that is left of Moncks Corner from the Revolutionary days. It was important for the British to capture Charleston because it was an active port city and they needed to prevent incoming goods and weapons and the commerce of the locals who supplied the armies behind the scenes. General Clinton was sent on April 1, 1780 to siege the city with his 14,000 troops and 90 vessels, following a bombardment which had begun on March 11th. The rebels were led by General Lincoln with about 5,500 men. Their fortifications were inadequate to repel the British, especially after the enemy cut the supply lines. Lincoln of necessity had to retreat during the battles of Monck's Corner and Lenud's Ferry, and surrender on May 12th.
Goose Creek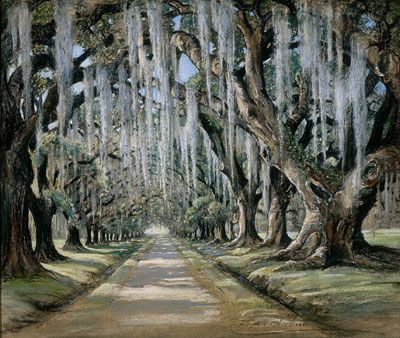 Settlement of Goose Creek began ca 1671 with planters from Barbados in the West Indies bringing slave labor into the area. Some of the notable Goose Creek plantations included Medway, Yeamans Hall, Windsor Hill, The Elms, Otranto, Martindales, The Oaks,Crowfield, Liberty Hall, Howe Hall and Brick Hope.

The Oaks Plantation